I am a cross-appointed Assistant Professor in the Department of Political Science, and School of Public Policy and Governance, at the University of Toronto.  I specialize in comparative public policy and administration, policy analysis, and Canadian politics. I am particularly interested in the study of the policy process, political-administrative relations, policy advice, and executive policy work and advisory arrangements. My CV is available here
I earned my Ph.D. (2013) at Simon Fraser University under the supervision of Dr. Michael Howlett.  Before joining the University of Toronto I worked as a federal public servant and a Legislative Assistant at the Legislative Assembly of Ontario. A proud Franco-Ontarian I now call Toronto home where I live with my wife Zoiey, daughter Béatrice, and our bernedoodle Winston.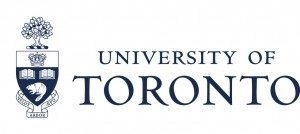 Je suis professeur adjoint au Département de Science Politique, contre nommés à l'École de Politique Publique et Gouvernance, à l'Université de Toronto. Mes intérêts de recherche portent sur la politique comparative et l'administration publique, l'analyse de la politique, et la politique canadienne. Je suis particulièrement intéressé par le procecessus de la formulation des politiques publique, les relations politico-administratives, et le system de conseille et les travaux de politique de l'exécutif. Mon CV peut être trouvé ici
J'ai obtenu mon doctorat à l'Université Simon Fraser (2013) sous la supervision de Michael Howlett. J'étais auparavant un fonctionnaire fédéral et un adjoint législatif à l'Assemblée Législative de l'Ontario. Un fier Franco-Ontarien j'habite à Toronto avec ma conjointe Zoiey, notre fille Béatrice, et notre chien bernedoodle Winston.